Kreatif Design studio unites several experts from different creative fields into a group capable of setting new trends and sparking fresh ideas. We solve problems interdisciplinarily, and invite in-house and external experts to contribute to the final design by sharing their ideas as well as hesitations regarding the drafts of our initial solutions.
We believe that design should not only be aesthetic, but also logical, which is why we strive to intertwine the two objectives in a synergistic relationship in all our designs. To achieve this, we use the creativity of young, yet experienced designers to continually innovate. Our best example so far is the 2wheela design that was published in four continents and more than 20 countries as one of the most exciting concepts of new transport solutions.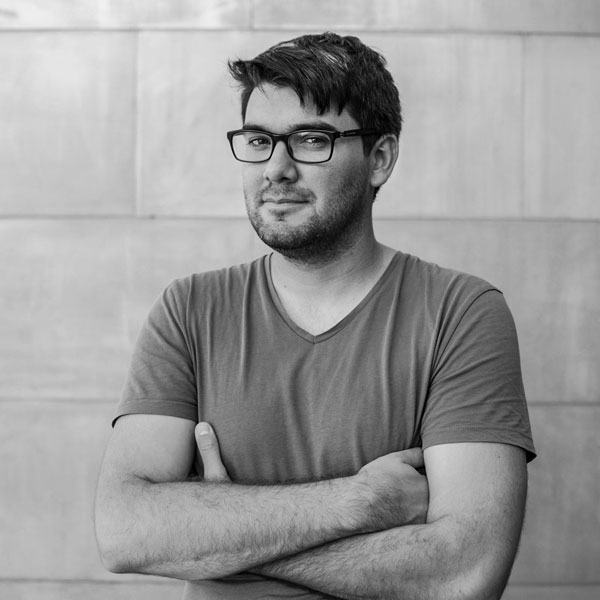 ANDREJ KREGAR
Andrej Kregar has always found himself being equally enthusiastic about architecture, interior design, industrial design, and yacht design. He proved that innovation and creativity could be essential to solving design problems of all those fields. Standards, knowledge, and materials usually found in a specific field can be used as innovation in another field. He finds it most enjoyable when he can intertwine more than one field and combine the knowledge he gained in different industries.
Kregar started his career as an exterior and interior designer of yachts and sailing boats for the J&J Design company. In 2014, he began focusing more on his independent career.
Much more than working by himself, he loves working with a team of innovative and ambitious individuals, who can contribute to the development of products or architectural design of buildings each in their own specific way. While operating and managing the Kreatif Design Studio, he has also collaborated with various Slovenian companies and proved that Slovenian design could even cross borders; in recent years he has indeed worked with several foreign companies.
KREATIF VALUES
---
BUSINESS FOCUSED & PEOPLE-CENTRIC
Our design approach focuses on emphasizing the brand value of the company we cooperate with, yet we also solve all the spatial arrangements and ergonomics that we usually deal with in our job. We always aim to produce a product which stands out and brings up emotions that sum up in higher sales numbers.
USE HYBRID DESIGN TECHNIQUES

A diversified group of creative architects, yacht designers, and product designers united under Kreatif Design studio where their knowledge multiplies. Our strength relies on constant changes from product design to space arrangement, from giant scale to microscopic scale, from concrete to carbon fibers. All those changes make us adaptable to this inevitably changing world.

CONSTANTLY INNOVATIVE

We are constantly on the lookout for new trends, materials, design approaches and effective processes of idea implementation. Not only do we look out for new trends, but we also set them with every project we finish.
FUTURE ORIENTED
We live in a world where change is rapid, technology is ubiquitous and systems are increasingly complex. The right technology and design decisions can make the difference between success and irrelevance.
WHAT OTHERS SAY ABOUT US: