Those who share our love for the beautiful and perfectly done houses and business premises are definitely perfectionists in their fields.
Usually, you would focus all your attention on smallest of details like, for example, the choice of a nice sofa and the colour of the wall to match it. 
Interior design is not just about choosing furniture and materials, as the architecturally perfected interior can help to improve the quality of living by good arrangement, increase its usefulness and increase creativity, which is the only human irreplaceable advantage over robots.
Interior design can bring about positive changes in your environment in your expenditure of time and it can also represent your brand as a whole. Our clients are successful companies and individuals who dare to share their difference with others. This is also our company's motto "makes a difference", or rather we create a huge and kreati(f)ve difference between you and others.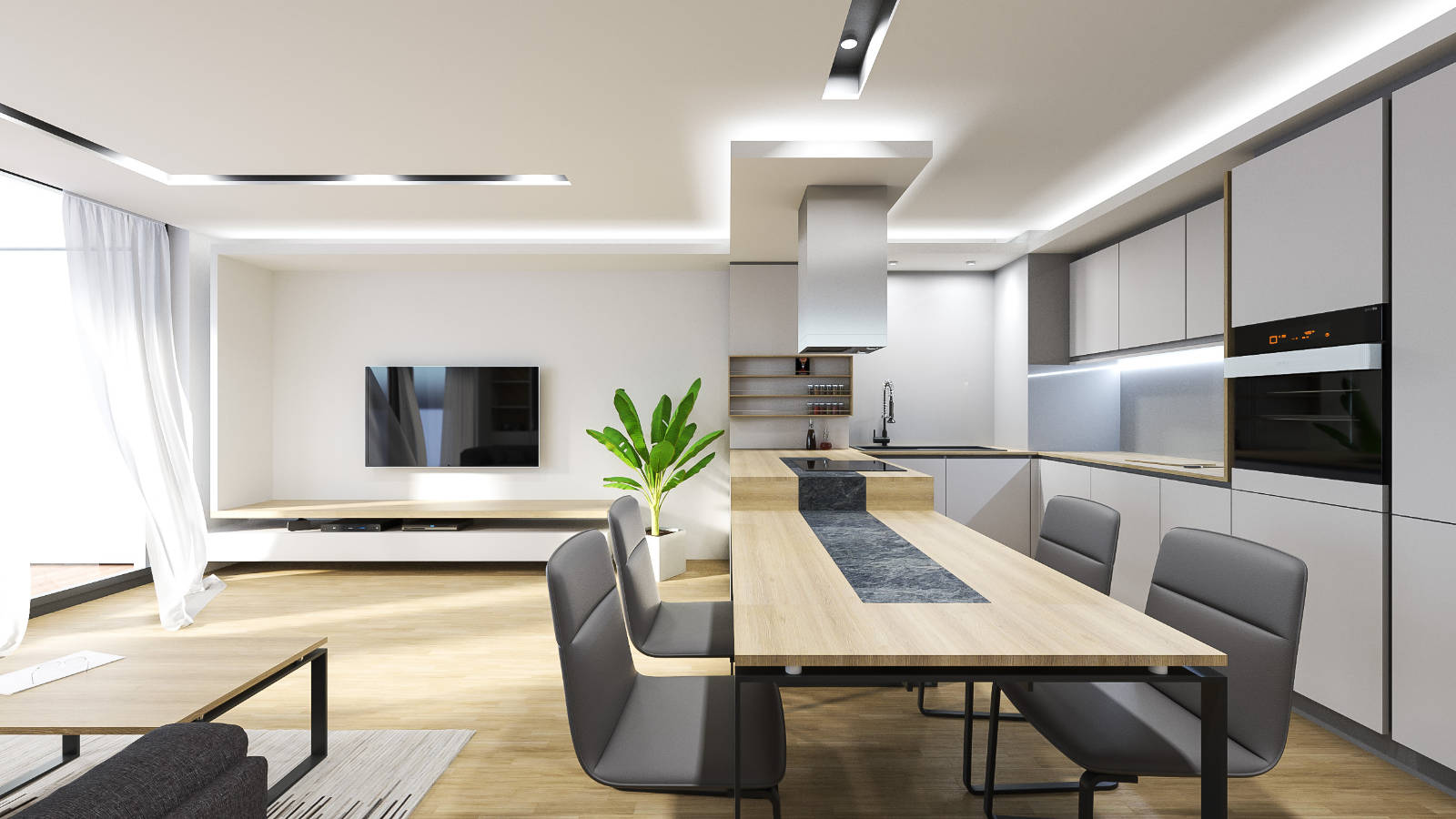 WHO IS A KREATIF INTERIOR DESIGNER?
Most certainly, the design direction of the studio is mostly influenced by Andrej Kregar, leader of the projects. His personal development in the field and his view of architecture and interior design were largely influenced by his numerous journeys around the world, where he had collected an extensive gallery of interesting architectural patterns and trends. He accomplished this over a period of 10 years. You can see the album featuring some of these objects in this link.
Another important fact that affects the whole design flow of the studio, is the geography itself and the culture of the space that surrounds us. In Ljubljana, where we are located, there is definitely a mix of Austro-Hungarian mentality, German quality, Italian design, art and architecture and also a Balkan sense of humor and enjoyment of life.
Our kreati(f)ve design studio aims to discover and satisfy new needs that people have at a fast pace of life. Functionality and usefulness are definitely the top priority for us, for we design all spaces in such a way, that they can easily be altered and we also leave the space open as much as we possibly can. Convenience and efficiency are also reflected in the fact that we are sketching rooms and we suggest materials that are durable, easy to maintain and clean.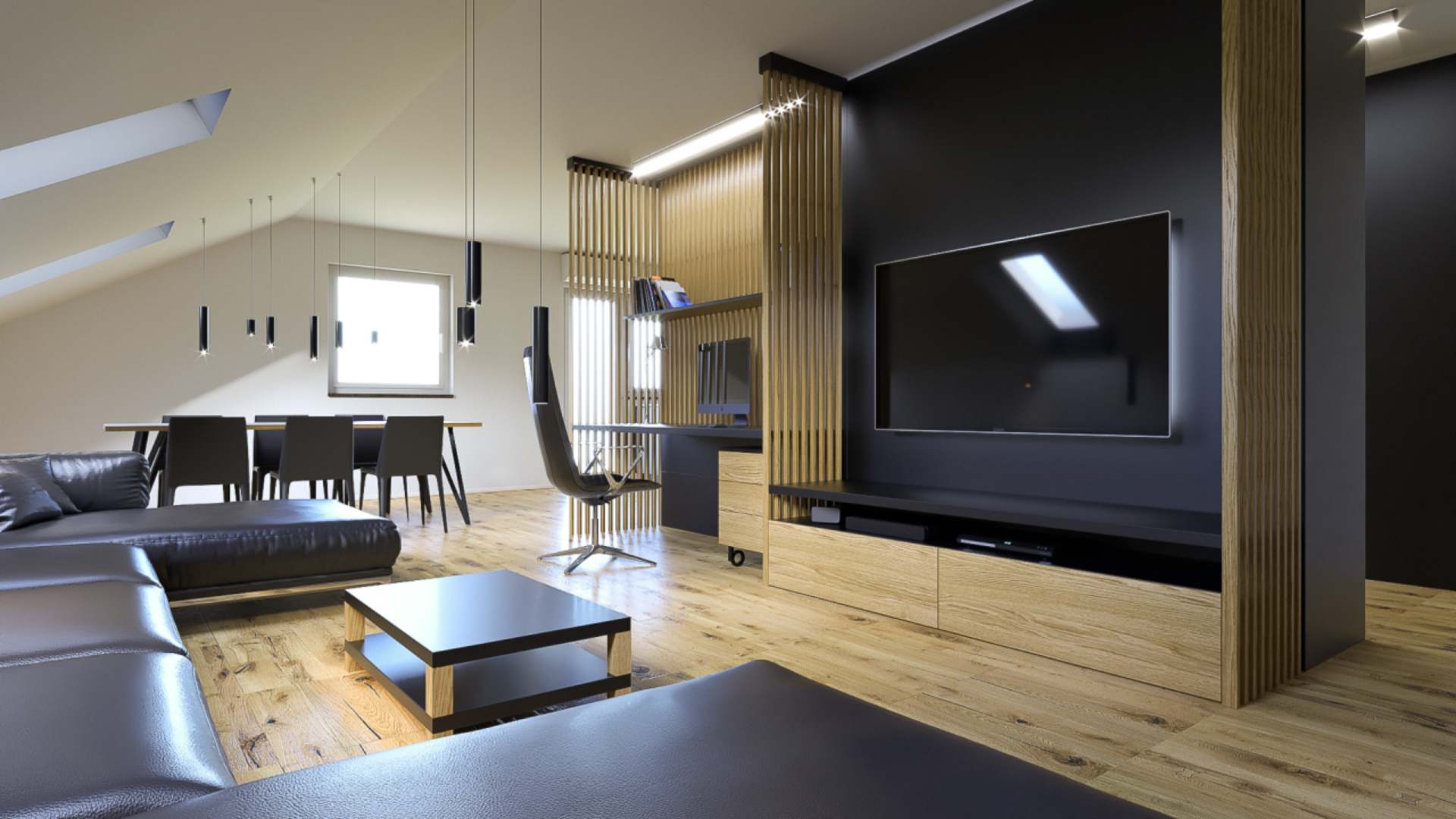 WHAT DISTINGUISHES US FROM OTHER ARCHITECTS?
From the very beginning, the engine of development Andrej Kregar, who, in addition to architecture, also dealt with various design activities that are very intertwined with architecture and are interesting because they spread the knowledge that other architects do not or can not possess. For example, Andrej Kregar is involved in the design of plastic pieces that require a completely different approach from architectural design. And this interweaving of different skills enriches our studio and places us among studios dealing with the most diverse projects. Those who cooperate with our studio know that we always offer different solutions than expected, but in the end, we found a solution with the clients, which they themselves considered appropriate.
I, Andrej Kregar am primarily a researcher, and I have been dealing with so many different projects in my career, that I can really create new ideas, shapes, and contents with a mix of knowledge and inspirations for different projects. My biggest inspirations are the interweaving of ergonomics since I designed yachts, interesting car concepts and, for example, motorcycle helmets, I also studied architecture and devoted myself to the architecture with the greatest dedication. From all these areas, I have knowledge of various materials and processes of production, and above all the creation of shaped and attractive in the interior design. Many times people have seen a lot of whiteness in my apartments, sometimes even gaps, but I am proponent of the fact that there is no need for design to take on the most important role in space, but to leave a void in order to fill it with people, as this is what counts most in space. In any case, I want the design to contribute to the improvement of space and to make it rich and add a cherry to the cake of life.
INTERIOR DESIGN process
It is necessary to point out, that designing for companies and individuals demands two completely different approaches.
For businesses, the key to designing spaces is to emphasize the brand's commitment to its goals. In this case, it is often influenced by the current brand and may be simultaneously repositioning the brand or upgrading it at the same time as the renovation.
On the other hand, cooperation with the clients who rearrange their home, where we mainly deal with the wishes of the client, is intertwined with our creativity and together we can create new and better-living spaces.
INTERIOR DESIGN, ACCORDING TO THE TYPE OF CUSTOMER AND THEIR REQUIREMENTS, IS DIVIDED INTO TWO BRANCHES:
1.INTERIOR DESIGN FOR INDIVIDUALS
we focus all our attention on:
-Customer and their ideas and wishes
-We take into account the customers' wishes and we adapt to them fully
-Cooperation with external contractors (same for the company)
2.INTERIOR DESIGN FOR COMPANIES
we bring our attention to:
-The company
-The brand
-Their message
-Employees
-Functionality and aesthetic perfection of each space and object separately
In particular, we take into account the company and not the individual wishes, because with an interior design we represent the company as a whole and not just a handful of personal admiration for something. Our client is the company as a whole.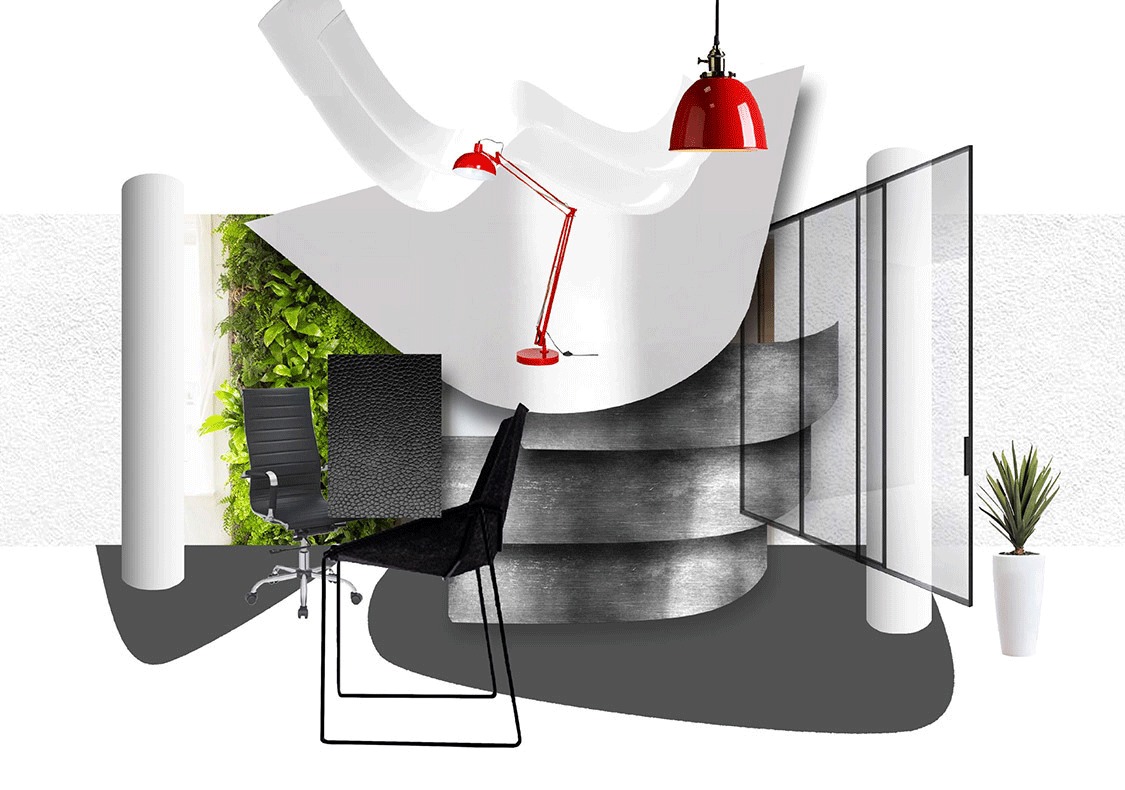 INTERIOR DESIGN OFFERS THE FOLLOWING BENEFITS:
1.Visualizations/renderers – at the beginning of the project, the customer receives visualizations that accurately represent the end result. Through this process, the client can control the state of the finished product through the whole process of interior design. In addition, when you sell a house or apartment, you have the opportunity to provide your potential customers with these photos as they are realistic and professional presentation houses, and thus enabling yourself faster sales.
2. Professionalism – The interior design specialist must possess knowledge from several areas since he is responsible for creating useful and aesthetically attractive architectural spaces, within the physical structure. Space will be professionally and perfectly designed, which means that the designer will eliminate the cost of maintaining the house or potential subsequent repairs.
3. A broad contact list of contractors
More than 5 years of experience in the field of interior design, and above all valuable experience with the actual implementation of projects, give our clients priceless advantages and a shortened time required to find suitable pieces of furniture and material.
4. Good budget management
We are well versed on how to manage expenditures throughout the project, and we always inform our clients of any changes that may arise due to unpredictable situations that occur at the construction site.
To conclude, good creative interior design will bring freshness, functionality, and harmony of different textures to your space, while at the same time allowing people who will live there to add their own creativity and imagination to space.
All of this combined will contribute to the authenticity and comfort of living or business spaces in which you will reside.